10 May 2022
Census 2022 - Western Cape Undercounted!
Did you know?? The Western Cape could lose funding equivalent to 1 615 doctors or 5 981 nurses, and over 9 300 teachers if only 70% of our residents are counted in the 2022 Census. The data collected through the Census determines the funding provided to provinces and municipalities. The Western Cape is still severely undercounted and StatsSA will continue counting Western Cape residents until 14 May 2022.
HELP US TO ENSURE THAT EVERYONE IN THE WESTERN CAPE GETS COUNTED!
Here's how to get counted:
- Get counted when visited by an official fieldworker;
- Complete the online questionnaire at https://getcounted.statssa.gov.za/#!/home or;
- Contact the StatsSA call centre on 0800 110 248.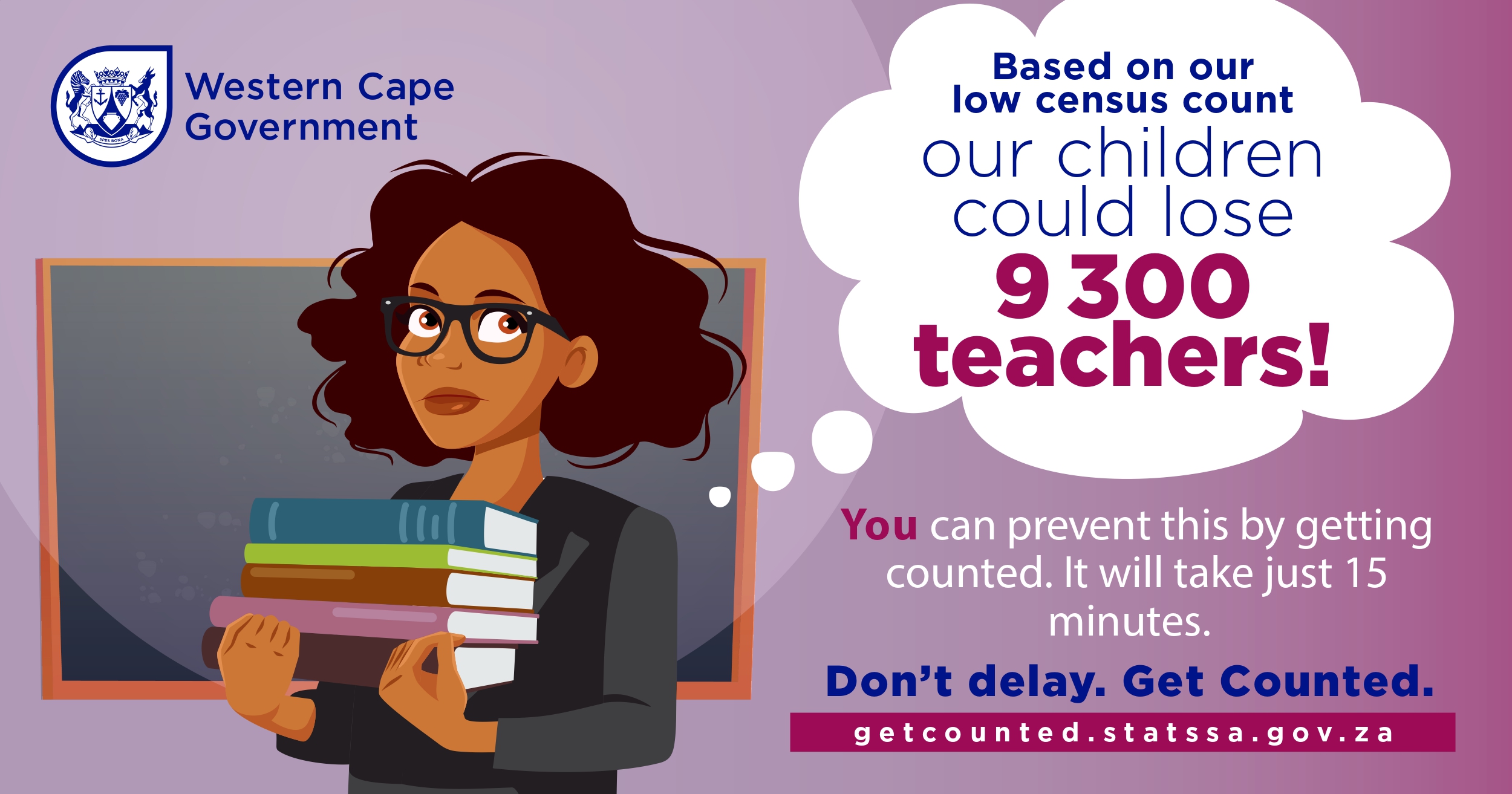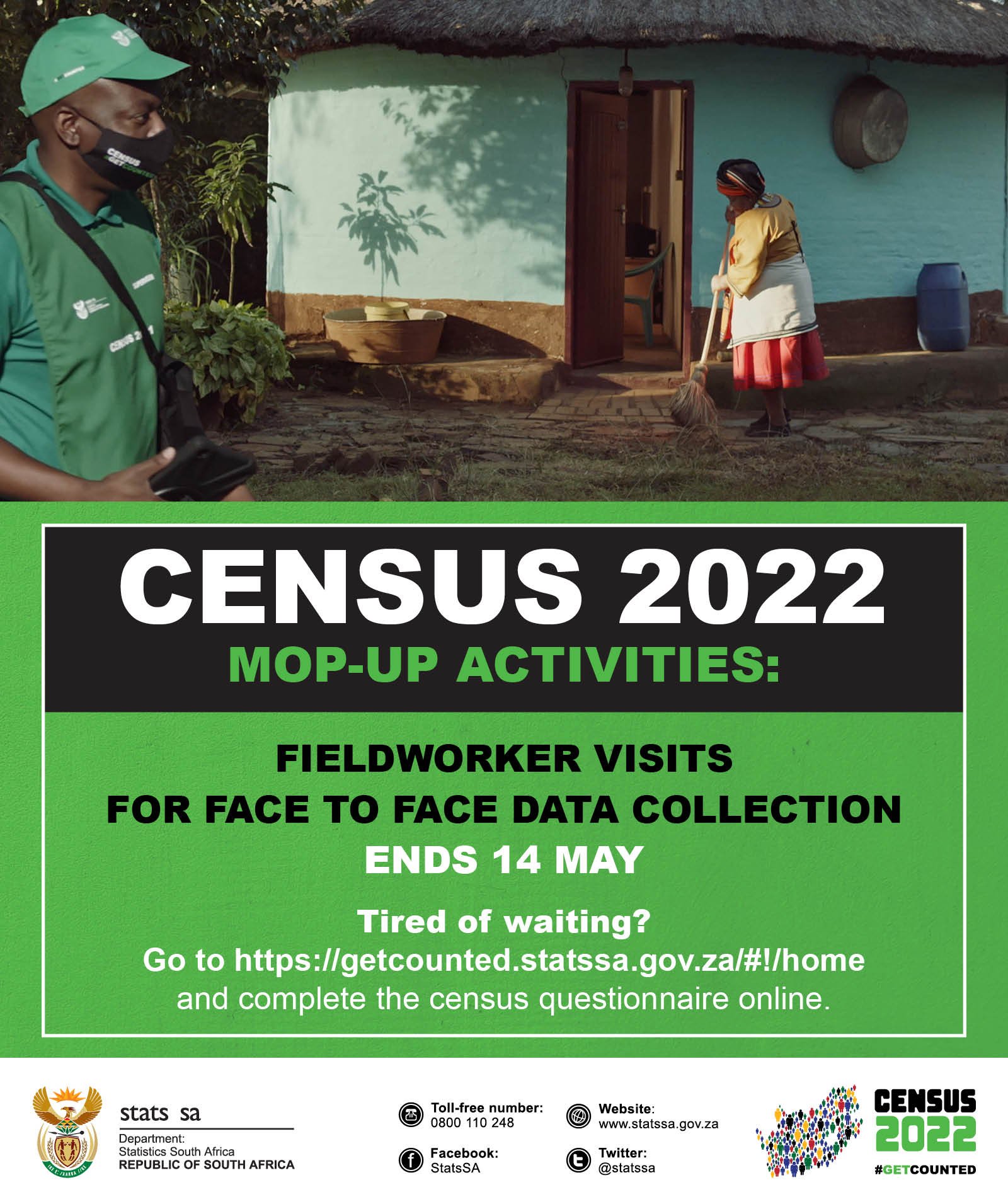 Last published 10 May 2022